Black Dog Books offers personalized services in historic Zionsville, IN (just 3 miles northwest of Indianapolis).
We look for hard to find books for you. We carry general stock, literature, poetry, mystery, religion, philosophy, psychology, children's books, history, science, nature, gardening, dog books, Indiana, cookbooks, fine bindings, art, photography, architecture, humor, biography, sports and domestic arts.
Our friendly and reliable staff is always there to assist you in all your needs. We also offer greeting cards, journals, antiquarian maps, bookends and artwork.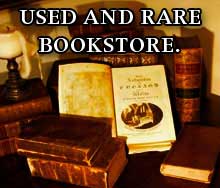 Learn More About Black Dog Books:
Quality used and rare books sold
Buying libraries and collections
Book repairs
Book searches
 Featured Artists:
Watercolor pet portraits by Beth Armstrong
Photography by Patrick McDonald
Stephen Fletcher – Indiana Landscapes Photography
Bill Warren – Worldwide Nature Photography
Jack Marvel – Local Photography
Dan Albright – Photography About Books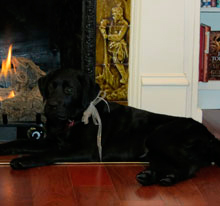 Upcoming Events
KATRINA WILLIS BOOK SIGNING - "PARTING GIFTS"

4:00 - 6:00pm

Black Dog Books, 115 S. Main Street, Zionsville, IN 46077

Katrina Willis, formerly from Zionsville, now northwest, Ohio, will be back in Zionsville, at Black Dog Books, on Saturday, May 7th, 4-6pm, signing her latest book, Parting Gifts.  Katrina is an author, blogger and essayist.  Her new book illuminates one highly dysfunctional family's seeking meaning and worth when faced with incomprehensible loss. Call (317)733-1747 to reserve your copy.