Black Dog Books offers personalized services in historic Zionsville, IN (just 3 miles northwest of Indianapolis).
We look for hard to find books for you. We carry general stock, literature, poetry, mystery, religion, philosophy, psychology, children's books, history, science, nature, gardening, dog books, Indiana, cookbooks, fine bindings, art, photography, architecture, humor, biography, sports and domestic arts.
Our friendly and reliable staff is always there to assist you in all your needs. We also offer greeting cards, journals, antiquarian maps, bookends and artwork.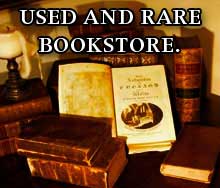 Learn More About Black Dog Books:
Quality used and rare books sold
Buying libraries and collections
Book repairs
Book searches
 Featured Artists:
Watercolor pet portraits by Beth Armstrong
Photography by Patrick McDonald
Stephen Fletcher – Indiana Landscapes Photography
Bill Warren – Worldwide Nature Photography
Jack Marvel – Local Photography
Dan Albright – Photography About Books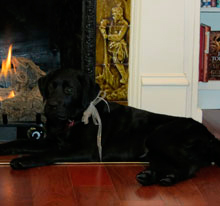 Upcoming Events
Kite Story Time

10:30 am

Black Dog Books

In anticipation of upcoming Kite Day, we will be reading two stories about flying kites:  "KIte Day" by Will Hillenbrand and "Curious George Flies a Kite" by H.A. Rey.  

Paulette Hoover's Book Signing & Story Readings

1:00 - 3:00pm

Black Dog Books

Join us for former teacher and children's author, Paulette Hoover's book signing and story reading event on Saturday, April 26th 1:00 - 3:00pm.  Paulette will be reading her books, Dixie the Playground Duck (a true story about a duck that returned 8 years in a row to build her nest in the school playground) and What's That Lump In Your Bed? (a whimsical story about those mysterious lumps that appear when children make their beds).  Paulette will be reading the two stories at 1:30pm.  Refreshments will be served.  Please call 733-1747 if you would like to reserve your copies.

KITE DAY!

12:00 - 3:00

Mulberry Fields Park, Zionsville

Join us for Zionsville's third annual KITE DAY!  April is National Kite Month.  KITE DAY is held every year on the last Sunday of April.  This year it will be on Sunday, Apr. 27th 12:00 - 3:00pm at Mulberry Fields Park in Zionsville (on the corner of Ford and Whitestown Roads).  Come to fly kites or to enjoy watching the kite flying as a spectator.  Picnics welcome.  Admission is $2.00 per person and $5.00 per family.  All admission proceeds go to the Boys and Girls Club of Zionsville.  Earth Explorer Toys will be on hand selling a variety of kites.  The rain date is always one week later. (This year it'd be Sunday, May 3rd if needed).  If there is any question about the weather on KITE DAY please check Black Dog Books' Facebook page or call 919-7901 on that day.  Kite Day is brought to you by Black Dog Books.