Black Dog Books offers personalized services in historic Zionsville, IN (just 3 miles northwest of Indianapolis).
We look for hard to find books for you. We carry general stock, literature, poetry, mystery, religion, philosophy, psychology, children's books, history, science, nature, gardening, dog books, Indiana, cookbooks, fine bindings, art, photography, architecture, humor, biography, sports and domestic arts.
Our friendly and reliable staff is always there to assist you in all your needs. We also offer greeting cards, journals, antiquarian maps, bookends and artwork.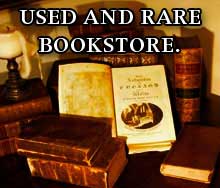 Learn More About Black Dog Books:
Quality used and rare books sold
Buying libraries and collections
Book repairs
Book searches
 Featured Artists:
Watercolor pet portraits by Beth Armstrong
Photography by Patrick McDonald
Stephen Fletcher – Indiana Landscapes Photography
Bill Warren – Worldwide Nature Photography
Jack Marvel – Local Photography
Dan Albright – Photography About Books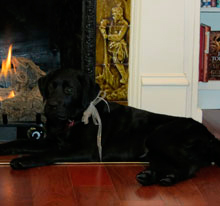 Upcoming Events
AMY LACY READS "WHERE IS CHRISTMAS?" STORY

2:00 pm

Black Dog Books, 115 S. Main Street, Zionsville, IN 46077

"THE HEALTHY CHOCOHOLIC" BOOK SIGNING WITH DAWN PARKER

2:00 - 3:30

Black Dog Books, 115 S. Main Street, Zionsville, IN 46077

Do you love chocolate?  Is eating healthy important to you?  If you answer "YES" to both, come meet Dawn Parker who will be signing her new book, The Healthy Chocoholic at Black Dog Books on Saturday, January 9th, 2:00 - 3:30pm. Dawn is a Certified Health Coach who helps women, couples and families with lifestyle and nutrition to improve their health.  Dawn, is also a chocolate lover.  At 3:00pm she will speak on how to enjoy chocolate in a healthy way.  Call 733-1747 to reserve your copy.  (Note, we already have copies of Dawn's book in the store for the holidays).  Event is free.  Chocolate refreshments of course!