Black Dog Books offers personalized services in historic Zionsville, IN (just 3 miles northwest of Indianapolis).
We look for hard to find books for you. We carry general stock, literature, poetry, mystery, religion, philosophy, psychology, children's books, history, science, nature, gardening, dog books, Indiana, cookbooks, fine bindings, art, photography, architecture, humor, biography, sports and domestic arts.
Our friendly and reliable staff is always there to assist you in all your needs. We also offer greeting cards, journals, antiquarian maps, bookends and artwork.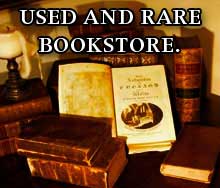 Learn More About Black Dog Books:
Quality used and rare books sold
Buying libraries and collections
Book repairs
Book searches
 Featured Artists:
Watercolor pet portraits by Beth Armstrong
Photography by Patrick McDonald
Stephen Fletcher – Indiana Landscapes Photography
Bill Warren – Worldwide Nature Photography
Jack Marvel – Local Photography
Dan Albright – Photography About Books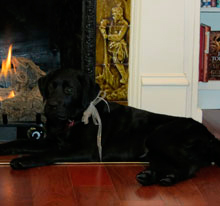 Upcoming Events
MARIANNE DOYLE'S "BONNIE KNOLL" BOOK SIGNING

1:00 - 3:00PM

Black Dog Books, 115 S. Main St., Zionsville, IN

Zionsville resident, Marianne Doyle will be signing copies of a book she published titled Bonnie Knoll The Tale of a Home that Grew, at Black Dog Books on Saturday, September 24th from 1:00 - 3:00pm.  Bonnie Knoll is the remarkable and authentic story of Marianne and Guinn Doyle's beautiful Civil War era home that sits upon a hill in the village.  The story comes from a manuscript by previous owner, Grace Monroe, who lived in the house from 1922 to 1963.  It recounts the Monroe's restoration, remodeling, interior design, farm-to-table cooking, gardening and urban homesteading while at Bonnie Knoll.  It resonates with warmth and wit.  Bonnie Knoll is a jewel about a Zionsville home that continues its history with the Doyles as its present owners.

"THE RAVEN" - A Candle Light Reading

8:00 pm

Black Dog Books, 115 S. Main St., Zionsville, IN

Patrick Kalahar returns to Black Dog Books evermore! to read Edgar Allan Poe's, The Raven, 8PM on Friday, October 7th.  Patrick comes each year as Edgar Allan Poe to perform the candle light reading.  After the reading he will speak about Poe and answer questions.  Raven cookies and cider will be served.  Please arrive a few minutes early.  The event is free.