Black Dog Books offers personalized services in historic Zionsville, IN (just 3 miles northwest of Indianapolis).
We look for hard to find books for you. We carry general stock, literature, poetry, mystery, religion, philosophy, psychology, children's books, history, science, nature, gardening, dog books, Indiana, cookbooks, fine bindings, art, photography, architecture, humor, biography, sports and domestic arts.
Our friendly and reliable staff is always there to assist you in all your needs. We also offer greeting cards, journals, antiquarian maps, bookends and artwork.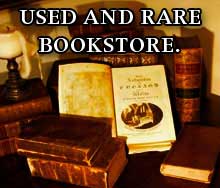 Learn More About Black Dog Books:
Quality used and rare books sold
Buying libraries and collections
Book repairs
Book searches
 Featured Artists:
Watercolor pet portraits by Beth Armstrong
Photography by Patrick McDonald
Stephen Fletcher – Indiana Landscapes Photography
Bill Warren – Worldwide Nature Photography
Jack Marvel – Local Photography
Dan Albright – Photography About Books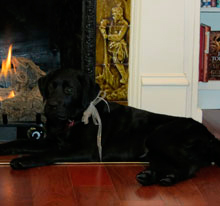 Upcoming Events
Men's Shopping Night

5:00 - 8:00+

Black Dog Books, 115 S. Main Street, Zionsville, IN 46077

Black Dog Books joins the Village in being open late so Dad can shop for Mom with the kids.  Dick Wolfsie will be here signing his new book The Right Fluff between 5:00 and 7:00pm.  Wolfsie is known for his humorous writing (books and newspaper columns).  Santa will be popping up at the stores throughout the evening.  We'll have refreshments and a fire to warm you up.  We believe that A Book is a Gift that is Opened Over and Over Again!

Vernon Petrie's Book Signing "Tuscany al Verano"

4:30 am

Black Dog Books, 115 S. Main Street, Zionsville, IN 46077

Vernon Petrie, native Italian, now Hoosier, author, chef and super lawyer will be signing his book, Tuscany al Verano:  The Culinary Journey from Lucca at Black Dog Books.  His story is a personal history of survival, advancement and accomplishment.