Black Dog Books offers personalized services in historic Zionsville, IN (just 3 miles northwest of Indianapolis).
We look for hard to find books for you. We carry general stock, literature, poetry, mystery, religion, philosophy, psychology, children's books, history, science, nature, gardening, dog books, Indiana, cookbooks, fine bindings, art, photography, architecture, humor, biography, sports and domestic arts.
Our friendly and reliable staff is always there to assist you in all your needs. We also offer greeting cards, journals, antiquarian maps, bookends and artwork.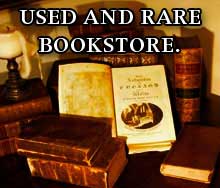 Learn More About Black Dog Books:
Quality used and rare books sold
Buying libraries and collections
Book repairs
Book searches

Selected new books

Books by local authors

Monthly book group

Annual book sale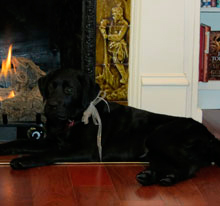 Upcoming Events
SALLY BROWN BASSETT - "YOGA THROUGH CHRIST" BOOK SIGNING

1:00 - 3:00PM

Black Dog Books, 115 S. Main Street, Zionsville, IN 46077

Author, teacher and philanthropist, Sally Brown will be signing her newly released book, Yoga through Christ:  Via the Eight Limbs of Yoga" at Black Dog Books, 1-3PM on Saturday, June 3rd.  At 1:30, Sally will speak about her book and take questions.

Sally is an adjunct professor of yoga and yoga philosophy at Butler University and Christian Theological Seminary.  She continues to teach at Peace Through Yoga Studios which she founded in 2002.

Sally also founded the Peace Through Yoga Foundation, a non-profit, whose mission is to make an impact through transformational yoga and service.  The service benefits the foundation's International Center for Girls in the heart of Costa Rica's rainforest.  Sally leads week-long retreats there that include yoga, adventure and service.  100% of the proceeds of sales of her book will go to the Peace Through Yoga Foundation.

Please call 317-733-1747 to reserve your copy.

ANNUAL BOOK SALE

10:00AM - 8:00PM

Black Dog Books, 115 S. Main Street, Zionsville, IN 46077c

Join us for our ANNUAL BOOK SALE, at Black Dog Books, 10AM - 8PM,  Saturday, June 17th.   We'll have refreshments and door prizes.