Black Dog Books offers personalized services in historic Zionsville, IN (just 3 miles northwest of Indianapolis).
We look for hard to find books for you. We carry general stock, literature, poetry, mystery, religion, philosophy, psychology, children's books, history, science, nature, gardening, dog books, Indiana, cookbooks, fine bindings, art, photography, architecture, humor, biography, sports and domestic arts.
Our friendly and reliable staff is always there to assist you in all your needs. We also offer greeting cards, journals, antiquarian maps, bookends and artwork.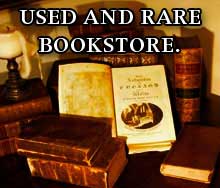 Learn More About Black Dog Books:
Quality used and rare books sold
Buying libraries and collections
Book repairs
Book searches
 Featured Artists:
Watercolor pet portraits by Beth Armstrong
Photography by Patrick McDonald
Stephen Fletcher – Indiana Landscapes Photography
Bill Warren – Worldwide Nature Photography
Jack Marvel – Local Photography
Dan Albright – Photography About Books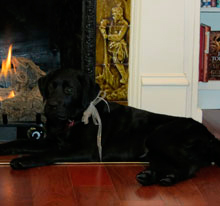 Upcoming Events
JOYCE BRINKMAN'S BOOK SIGNING

2:00 - 3:30

Black Dog Books, 115 S. Main Street, Zionsville, IN 46077

     Joyce Brinkman, Indiana Poet Laureate 2002-2008, believes in poetry as public art.  Joyce is one of six poets whose poetry is displayed on 25-foot stained glass windows at the Indianapolis International Airport.  It also appears at the Indianapolis Public Library, and on a wall in a town square in El Salvador.  Her poetry has been published in numerous books and publications.  Last year she explored cross-species collaboration with the orangutans at the Indpls. Zoo.

Her latest book, Seasons of Sharing is an international collaboration between six global partners in France, Germany, Japan, Mexico and the U.S., who via email, created poetry exploring the richness of the seasons, writing in the ancient Japanese form of renku poetry.  Each poem is a global collaboration which reflects the seasons as well as current events from different parts of the world.  Joyce will be doing a reading at 2:30.  Please call (317)733-1747 to reserve your copy.

Cheryl Soden Moreland "Kokomo Kid" Book Signing

3:00 - 5:00pm

Black Dog Books, 115 S. Main Street, Zionsville, IN 46077

Cheryl Soden Moreland is a born-and-bred Hoosier, actually growing up simultaneously in two Indiana cities - Kokomo and Indianapolis. "Kokomo Kid" is about more than just growing up in Indiana, it's about the human dynamic and how our past forms and sometimes even predicts our future, whether we like it or not. It is what we do with those feelings and memories rising from good and bad moments that defines our character. This simple and sincere book is a sentimental journey to a time of innocence, love,and lost loves, - a nostalgic, introspective, inspiring peek into the diary of the atypical childhood of a midwestern girl. Cheryl's many friendships in the book include those with Wendell Berry and Kurt Vonnegut.