Black Dog Books offers personalized services in historic Zionsville, IN (just 3 miles northwest of Indianapolis).
We look for hard to find books for you. We carry general stock, literature, poetry, mystery, religion, philosophy, psychology, children's books, history, science, nature, gardening, dog books, Indiana, cookbooks, fine bindings, art, photography, architecture, humor, biography, sports and domestic arts.
Our friendly and reliable staff is always there to assist you in all your needs. We also offer greeting cards, journals, antiquarian maps, bookends and artwork.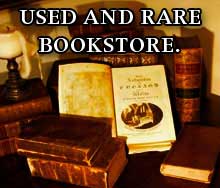 Learn More About Black Dog Books:
Quality used and rare books sold
Buying libraries and collections
Book repairs
Book searches
 Featured Artists:
Watercolor pet portraits by Beth Armstrong
Photography by Patrick McDonald
Stephen Fletcher – Indiana Landscapes Photography
Bill Warren – Worldwide Nature Photography
Jack Marvel – Local Photography
Dan Albright – Photography About Books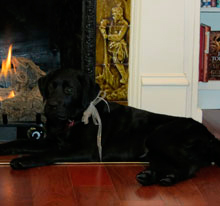 Upcoming Events
FIRST SATURDAY STORY TIME with HEATHER CHASTEN

10:00 - 11:00AM

Black Dog Books, 115 S. Main St., Zionsville, IN

Join us for FIRST SATURDAY STORY TIME featuring local Indiana author HEATHER CHASTAIN.  Heather is an Emmy award winning journalist and author of the children's book, Caroline Girls.  Caroline Girls features the daily adventures of lovable Caroline, a curly haired, blue-eyed little lady with a heart of gold and an aversion to naps.  Heather will be signing copies of her book after the story.

DR. CHUCK DIETZEN - "PINT-SIZED PROPHETS" BOOK EVENT

3:00 - 5:00pm

Black Dog Books, 115 S. Main St., Zionsville, IN

Dr. Chuck Dietzen, well-known as "Dr. Chuck" will be at Black Dog Books on Saturday, August 27th, 3 - 5pm signing his book, "Pint-Sized Prophets (The book recounts poignant, heartfelt, and humorous stories between himself and the patients he has treated around the world).

Dr. Chuck is Chief of Pediatric Rehab at I.U.'s Riley Hospital for Children.  He founded The Timmy Foundation to expand access to healthcare globally.  Donations will be accepted for the book.  100% of the proceeds will support Dr. Chuck's mission both locally and around the world.  Refreshments will be served.  Please call 733-1747 to reserve your copy.