Black Dog Books offers personalized services in historic Zionsville, IN (just 3 miles northwest of Indianapolis).
We look for hard to find books for you. We carry general stock, literature, poetry, mystery, religion, philosophy, psychology, children's books, history, science, nature, gardening, dog books, Indiana, cookbooks, fine bindings, art, photography, architecture, humor, biography, sports and domestic arts.
Our friendly and reliable staff is always there to assist you in all your needs. We also offer greeting cards, journals, antiquarian maps, bookends and artwork.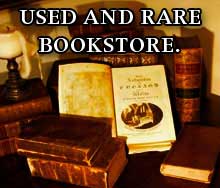 Learn More About Black Dog Books:
Quality used and rare books sold
Buying libraries and collections
Book repairs
Book searches

Selected new books

Books by local authors

Monthly book group

Annual book sale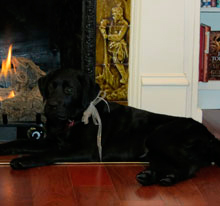 Upcoming Events
DR. CHUCK DIETZEN - BOOK SIGNING "PINT-SIZED PROPHETS"

1:00 pm

Black Dog Books, 115 S. Main Street, Zionsville, IN

Welcome back Dr. Chuck!  Dr. Dietzen returns to Black Dog Books to sign copies of his book, Pint-Sized Prophets, 1PM on Saturday, December 30th.  The book highlights his medical mission work with children worldwide.  100% of the proceeds of each book sold benefits Timmy Global Health Foundation which funds the building of medical clinics and hospitals where they are needed around the world.  What a perfect way to end 2017 by supporting this great cause.  You get to decide the price of the book you purchase by making a donation!