Black Dog Books offers personalized services in historic Zionsville, IN (just 3 miles northwest of Indianapolis).
We look for hard to find books for you. We carry general stock, literature, poetry, mystery, religion, philosophy, psychology, children's books, history, science, nature, gardening, dog books, Indiana, cookbooks, fine bindings, art, photography, architecture, humor, biography, sports and domestic arts.
Our friendly and reliable staff is always there to assist you in all your needs. We also offer greeting cards, journals, antiquarian maps, bookends and artwork.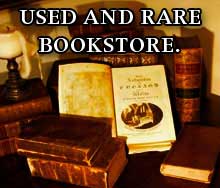 Learn More About Black Dog Books:
Quality used and rare books sold
Buying libraries and collections
Book repairs
Book searches

Selected new books

Books by local authors

Monthly book group

Annual book sale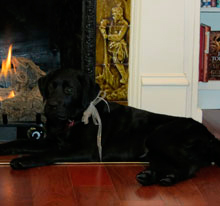 Upcoming Events
LISA COX & LORI HOCKEMA "NOT YET!" BOOK SIGNING

11:00 am - 1:00

Black Dog Books, 115 S. Main Street, Zionsville, IN 46077

Join us at 1:00PM on Saturday, September 16th for Lisa Cox and Lori Hockema's book signing event of their co-authored book, Not Yet!  Lisa and Lori both worked for Zionsville Schools.  Lisa was the guidance counselor there for 25 years and Lori taught 5th grade for 18 years.

Not Yet! is a children's book, that features a young girl, Lorisa who faces the challenges of her day with her younger brother looking up to her and her dog, Doodle by her side.  (The real Doodle, who belongs to Lori is expected to attend the book signing as well!).  She has big dreams and an attitude of positive thinking that will take her into the future with all kinds of possibilities.

This book encourages children to dream big.  The last pages of the book are designed for children to discover their own dreams.  Louisa reads the bracelet she wears each day to remind her to keep trying.  She'll get there.  You bet!  Is she there?  NOT YET!

The book is available in hard and soft copies.  Bracelets are available as well!

"THE RAVEN" A Candle Light Reading by Patrick Kalahar

8:00 pm

Black Dog Books, 115 S. Main Street, Zionsville, IN 46077

THE RAVEN returns evermore!  And Patrick Kalahar returns to Black Dog Books for the 6th year to give us a candle light reading of Edgar Allan Poe's The Raven.  He is already growing a mustache for the event!  Per tradition, it will be at 8PM on the first Friday of October.

Come begin the fall season with us and Edgar Allan Poe.  After the reading Patrick, a Poe expert, will answer questions.  Raven cookies and cider will be served.  We look forward to seeing you in candle light!