Black Dog Books offers personalized services in historic Zionsville, IN (just 3 miles northwest of Indianapolis).
We look for hard to find books for you. We carry general stock, literature, poetry, mystery, religion, philosophy, psychology, children's books, history, science, nature, gardening, dog books, Indiana, cookbooks, fine bindings, art, photography, architecture, humor, biography, sports and domestic arts.
Our friendly and reliable staff is always there to assist you in all your needs. We also offer greeting cards, journals, antiquarian maps, bookends and artwork.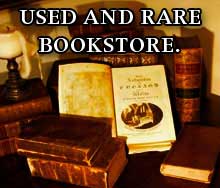 Learn More About Black Dog Books:
Quality used and rare books sold
Buying libraries and collections
Book repairs
Book searches
 Featured Artists:
Watercolor pet portraits by Beth Armstrong
Photography by Patrick McDonald
Stephen Fletcher – Indiana Landscapes Photography
Bill Warren – Worldwide Nature Photography
Jack Marvel – Local Photography
Dan Albright – Photography About Books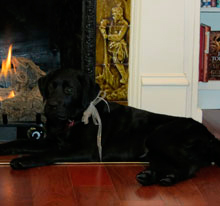 Upcoming Events
POETRY READING & BOOK SIGNING - "URBAN VOICES"

7:30 pm

Black Dog Books, 115 S. Main Street, Zionsville, IN 46077

Co-editor Joyce Brinkman along with contributing poets, Ruthellen Burns and Joseph Heithaus will be reading and autographing this anthology titled Urban Voices:  51 Poems  From 51 American Poets.  This book includes poems from America's top poets including Billy Collins, Ted Kooser, Jorie Grahm and Coleman Barks.

SHERLOCK HOLMES COLLECTION PREVIEW NIGHT

7:00 - 8:30pm

Black Dog Books, 115 S. Main Street, Zionsville, IN 46077

If you are a Sherlock Holmes fan, collector or just curious, please join us for a preview of a local Sherlock Holmes collection.  Books and other Sherlock Holmes related items will be available for the first time on Saturday, Aug. 8th, 7:00 - 8:30pm.  Free event.  

DAN WAKEFIELD BOOK SIGNING: "UNDER THE APPLE TREE"

1:00 - 2:30pm

Black Dog Books, 115 S. Main Street, Zionsville, IN 46077

To commemorate the 70th anniversary of World War II ending, award winning author, Dan Wakefield will be signing his newly revised book, Under the Apple Tree which portrays what it was like to live in middle America home front during World War II.

Dan Wakefield is a novelist, screenwriter, journalist and memoir writer.  His books, Going All the Way and Starting Over were both produced as films.  At 2:00pm Dan will give a brief talk and do Q & A.  Call 733-1747 to reserve your copy.