Black Dog Books offers personalized services in historic Zionsville, IN (just 3 miles northwest of Indianapolis).
We look for hard to find books for you. We carry general stock, literature, poetry, mystery, religion, philosophy, psychology, children's books, history, science, nature, gardening, dog books, Indiana, cookbooks, fine bindings, art, photography, architecture, humor, biography, sports and domestic arts.
Our friendly and reliable staff is always there to assist you in all your needs. We also offer greeting cards, journals, antiquarian maps, bookends and artwork.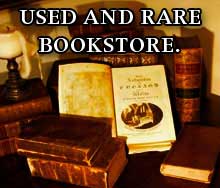 Learn More About Black Dog Books:
Quality used and rare books sold
Buying libraries and collections
Book repairs
Book searches

Selected new books

Books by local authors

Monthly book group

Annual book sale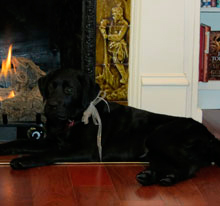 Upcoming Events
DR. RICHARD GUNDERMAN BOOK SIGNING - "HOOSIER BEACONS"

1:00 - 3:00PM

Black Dog Books, 115 S. Main Street, Zionsville, IN 46077

Dr. Richard Gunderman, will be signing his book, Hoosier Beacons at Black Dog Books on Saturday, July 8th, 1:00 - 3:00PM.  Hoosier Beacons profiles 32 Hoosiers who have made a difference in Indiana.  It features some of the greatest athletes, composers, entertainers, entrepreneurs, innovators, leaders, musicians, philanthropists, politicians, preachers, public servants, scientists, teachers and writers.  Many Hoosiers have never heard of them or know little about them.

Dr. Gunderman is a radiologist and a Professor of Radiology, Pediatrics, Medical Education, Philosophy, Liberal Arts, Philanthropy and Medical Humanities and Health Studies at Indiana University.  He has won multiple awards for his teaching and he has published over 600 articles and 10 books, including Hoosier Beacons.

Dr. Gunderman will make some remarks about his book at 1:30 and be available before and after that to sign books and answer questions.  The event is free.  Call 317-733-1747 to reserve your copy.