Black Dog Books offers personalized services in historic Zionsville, IN (just 3 miles northwest of Indianapolis).
We look for hard to find books for you. We carry general stock, literature, poetry, mystery, religion, philosophy, psychology, children's books, history, science, nature, gardening, dog books, Indiana, cookbooks, fine bindings, art, photography, architecture, humor, biography, sports and domestic arts.
Our friendly and reliable staff is always there to assist you in all your needs. We also offer greeting cards, journals, antiquarian maps, bookends and artwork.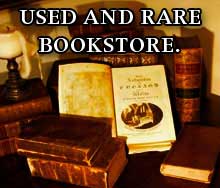 Learn More About Black Dog Books:
Quality used and rare books sold
Buying libraries and collections
Book repairs
Book searches
 Featured Artists:
Watercolor pet portraits by Beth Armstrong
Photography by Patrick McDonald
Stephen Fletcher – Indiana Landscapes Photography
Bill Warren – Worldwide Nature Photography
Jack Marvel – Local Photography
Dan Albright – Photography About Books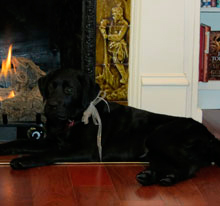 Upcoming Events
A Candle Light Reading of "The Raven!"

8:00 pm

Black Dog Books, 115 S. Main Street, Zionsville, IN 46077

Deborah Dunlevy's Book Signing

2:00 - 3:30pm

Black Dog Books, 115 S. Main Street, Zionsville, IN 46077

Deborah Dunlevy returns to Black Dog Books with her new book,          The Secret Source, third in her "Book of Sight" series which was followed by The Broken Circle. Deborah lives in Indpls. She is a full time author and mother.  More information to follow.  If you need either of the first two books in the series, you can get them at Black Dog Books.

JOYCE BRINKMAN'S BOOK SIGNING

2:00 - 3:30

Black Dog Books, 115 S. Main Street, Zionsville, IN 46077

     Joyce Brinkman, Indiana Poet Laureate 2002-2008, believes in poetry as public art. Her poetry has been displayed on glass windows at the Indpls. Airport, in the Indpls. Public Library, and on a wall in a town square in El Salvador.  Last year she explored cross-species collaboration with the orangutans at the Indpls. Zoo.

Her latest book, Seasons of Sharing is an international collaboration between six global partners who via email, created poetry exploring the richness of the seasons, writing in the ancient Japanese form of renku poetry.  Each poem is a global collaboration which reflects the seasons from different parts of the world.  Joyce will be doing a reading at 2:30.  Please call (317)733-1747 to reserve your copy.