Black Dog Books offers personalized services in historic Zionsville, IN (just 3 miles northwest of Indianapolis).
We look for hard to find books for you. We carry general stock, literature, poetry, mystery, religion, philosophy, psychology, children's books, history, science, nature, gardening, dog books, Indiana, cookbooks, fine bindings, art, photography, architecture, humor, biography, sports and domestic arts.
Our friendly and reliable staff is always there to assist you in all your needs. We also offer greeting cards, journals, antiquarian maps, bookends and artwork.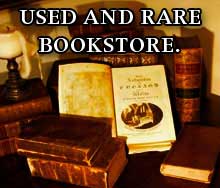 Learn More About Black Dog Books:
Quality used and rare books sold
Buying libraries and collections
Book repairs
Book searches
 Featured Artists:
Watercolor pet portraits by Beth Armstrong
Photography by Patrick McDonald
Stephen Fletcher – Indiana Landscapes Photography
Bill Warren – Worldwide Nature Photography
Jack Marvel – Local Photography
Dan Albright – Photography About Books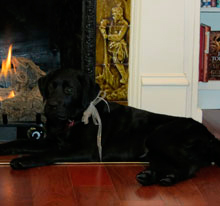 Upcoming Events
Barbara Shoup's Book Signing

1:30 - 3:00

Black Dog Books, 115 S. Main Street, Zionsville, IN 46077

Award winning author, Barbara Shoup will be signing her eighth young adult novel, Looking for Jack Kerouac at Black Dog Books on Saturday, September 20th from 1:30 to 3:00.  Looking for Jack Kerouac is a coming of age tale with heart about two friends who go on a road trip in 1964 on a quest for self-discovery.  They find answers in unexpected ways.                

Three of Shoup's previous books have won American Library Association Best Book Awards.  Shoup is the executive director of the Indiana Writer's Center in Indianapolis.  In addition to her 8 fiction books, she co-authored Novel Ideas:  Contemporary Authors Share the Creative Process and Story Matters: Contemporary Short Story Writers Share the Creative Process.

Call (317)733-1747 to reserve your copy.

A Candle Light Reading of "The Raven!"

8:00 pm

Black Dog Books, 115 S. Main Street, Zionsville, IN 46077

Deborah Dunlevy's Book Signing

2:00 - 3:30pm

Black Dog Books, 115 S. Main Street, Zionsville, IN 46077

Deborah Dunlevy returns to Black Dog Books with her new book,          The Secret Source, third in her "Book of Sight" series which was followed by The Broken Circle. Deborah lives in Indpls. She is a full time author and mother.  More information to follow.  If you need either of the first two books in the series, you can get them at Black Dog Books.