Black Dog Books offers personalized services in historic Zionsville, IN (just 3 miles northwest of Indianapolis).
We look for hard to find books for you. We carry general stock, literature, poetry, mystery, religion, philosophy, psychology, children's books, history, science, nature, gardening, dog books, Indiana, cookbooks, fine bindings, art, photography, architecture, humor, biography, sports and domestic arts.
Our friendly and reliable staff is always there to assist you in all your needs. We also offer greeting cards, journals, antiquarian maps, bookends and artwork.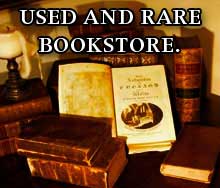 Learn More About Black Dog Books:
Quality used and rare books sold
Buying libraries and collections
Book repairs
Book searches

Selected new books

Books by local authors

Monthly book group

Annual book sale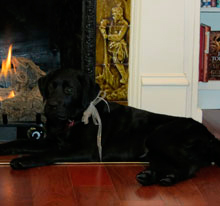 Upcoming Events
KATE LUKE BOOK SIGNING - "kinda, sort of"

1:00 - 3:00PM

Black Dog Books, 115 S. Main St., Zionsville, IN

Kate Luke will be signing copies of her book, kinda, sort of, at Black Dog Books, 1 - 3PM on Sat. March, 11th.  Kate is a Zionsville High School student.  She co-authored kinda, sort of with her friend, Rachel Rozet, who is a high school student in Florida.  The book is a teenage romance about two teenagers who grew up together and have always been best friends.  They are teased and pressured by their peers to date each other.  Together they must figure out how to protect their friendship or go down a new path.

At 1:30, Kate will talk about how the book came to be, and the collaboration with her friend Rachel.  Join us!