Black Dog Books offers personalized services in historic Zionsville, IN (just 3 miles northwest of Indianapolis).
We look for hard to find books for you. We carry general stock, literature, poetry, mystery, religion, philosophy, psychology, children's books, history, science, nature, gardening, dog books, Indiana, cookbooks, fine bindings, art, photography, architecture, humor, biography, sports and domestic arts.
Our friendly and reliable staff is always there to assist you in all your needs. We also offer greeting cards, journals, antiquarian maps, bookends and artwork.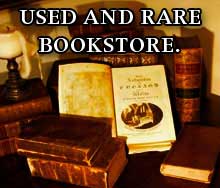 Learn More About Black Dog Books:
Quality used and rare books sold
Buying libraries and collections
Book repairs
Book searches

Selected new books

Books by local authors

Monthly book group

Annual book sale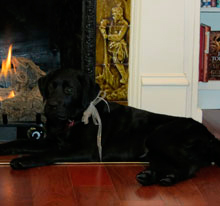 Upcoming Events
KITE DAY!

12:00 - 3:00PM

Zionsville Boys & Girls Club West

Come fly a kite with us!  Zionsville's annual KITE DAY is 12-3pm, SUNDAY, APRIL 28th.

Bring a picnic, your family and friends and kites.  It's $2 per person and $5 per family.  All proceeds benefit the Boys & Girls Clubs of Zionsville.

The rain date is the following Sunday, May 5th  - same time and place.  If you have any questions, please contact Black Dog Books at 317-733-1747.

Show content

CAROL MICHEL'S "SEEDED & SODDED" GARDEN BOOK SIGNING

1:00 - 3:00PM

Black Dog Books, 115 S. Main Street, Zionsville, IN

Black Dog Books is thrilled to welcome back Carol Michel on Saturday, May 18th, 1-3pm, with her 3rd book, Seeded and Sodded, which completes a trifecta of collections of humorous essays about her passion, gardening.  Carol has a horticultural degree from Purdue, does public speaking and blogging about gardening.  She collects antique gardening books and has perhaps the world's largest collection of garden hoes. Both beginning and seasoned gardeners will enjoy Carol's memorable musings presented in short bites that are easy to read in between planting, pruning and watering your own gardens.  Come join us for a good thyme!  Carol will make a few remarks at 1:30.  Refreshments will be served.  The event is free.  You may call (317)733-1747 to reserve your copy.

Show content

ANA JOHNS AUTHOR EVENT - "The Woman in the White Kimono"

1:00 - 3:00PM

Black Dog Books, 115 S. Main Street, Zionsville, IN

Local author, Ana Johns, will be launching her first historical fiction book, The Woman in the White Kimono, at Black Dog Books 1-3PM, Saturday, June 1st.  Ana Johns is a former competitive martial artist.  She studied journalism and worked over 20 years in the creative arts field, as a creative director and business owner.

Ana will speak at 1:30 and answer questions.  Japanese snacks will be served and we'll be giving away some door prizes!

Japan 1957.  Seventeen year old Naoko Nakamura's prearranged marriage would secure her family's status.  But she is in love with an American sailor, whose child she is carrying.  When found out, she is disgraced and banished by her family.

American, present day.  Tori Kovac, caring for her dying father, finds a letter containing a shocking revelation.  Setting out to learn the truth behind the letter, Tori travels to a remote seaside village in Japan where she confronts the demons of the past to pave a way for redemption.

In breathtaking prose and inspired by true stories from a devastating and little-known era in Japanese and American history, The Woman in the White Kimono illuminates a searing portrait of one woman torn between her culture and her heart, and another woman on a journey to discover the true meaning of family.

PLEASE CALL US AT 317-733-1747 to RESERVE YOUR COPY!

Show content
More Events